ULTRASONIC METHOD INSTRUMENTATION (UT)
Specific instrumentation for UT control
BOTH ON SITE AND FOR USE IN THE FIELD
Instrumentation for UT control generally consists of an instrument and a series of probes. These instruments are mostly small in size and are used for both on-site and field use.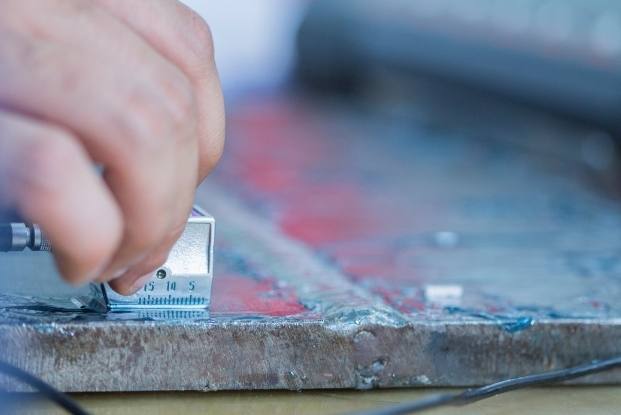 TEC Eurolab has eco-pulse instrumentation (A-SCAN representation) calibrated according to UNI EN ISO 22232-1 (formerly UNI EN ISO 12668-1) and ASTM E317.
In the case of controls where a representation in C-SCAN or B-SCAN is required, TEC Eurolab also has the following Phased array instrumentation calibrated in accordance with UNI EN ISO 18563, which can be used with probes moved manually, by trolley or directly installed on an underwater control system with 3-axis movement.
In addition to on-site applications, accredited by ACCREDIA 17025 in accordance with UNI EN SIO 16810, TEC Eurolab performs customer inspections for:
Verification of welded joints in accordance with UNI EN ISO 17640

Forged/forging verifications in accordance with UNI EN ISO 10228-3/4

Verification of Castings in Accordance with UNI EN ISO 12680

Thickness verifications on pressure equipment according to INAIL guidelines and in accordance with UNI EN ISO 16809
Do you need an ultrasonic inspection?
TEC Eurolab can carry out
the tests you need.