CHARACTERIZATION OF COMPOSITE MATERIALS
How we can support you in the composite materials characterization process
At TEC Eurolab, we take pride in being a leading material testing laboratory with extensive expertise in composite materials characterization. If you are looking to unlock the full potential of your composite materials and achieve unparalleled performance, you've come to the right place.
TEC Eurolab's activities are inserted in support of all production phases: from the concept that is born in the R&D departments, to the industrialization phase and the subsequent putting into production, structuring together with the customer a plan of validation tests of the entire production process.
What tests determine the best performance of a composite material designed and manufactured precisely for a specific application?
As of today, what are the manufacturing technologies that contribute to the creation of increasingly high-performance components?
Our Comprehensive Composite Materials Characterization Services:
Mechanical Properties
We assess the mechanical strength, stiffness, and fatigue resistance of your composite materials to determine their structural integrity and suitability for various applications.
Thermal Analysis
Understanding how your composites respond to temperature changes is crucial for their performance and safety. Our thermal analysis ensures your materials can withstand the intended operating conditions.
Chemical Resistance
Composite materials may encounter diverse environments, and their chemical resistance is paramount. We evaluate their ability to withstand chemical exposures without compromising their properties.
Dimensional Stability
We examine the dimensional changes in your composite materials under different conditions, ensuring they retain their shape and size over time.
Non-Destructive Testing (NDT)
Our NDT techniques enable us to assess the internal quality and integrity of your composite materials without causing damage, providing valuable insights for quality control and risk assessment.
Surface Analysis
Understanding the surface properties of your composites is essential for bonding, adhesion, and coating applications. Our surface analysis techniques reveal crucial information for surface treatments and modifications.
Tomographic analysis – Internal and superficial defect analysis, Dimensional analysis and CAD comparison, Fiber orientation evaluation, Lay up analysis and Damage depth analysis after impact
Radiographic Inspection (RT, CR, DR)
Dimensional inspections with three-dimensional coordinate machine (CMM), optical VMM, and laser probing anthropomorphic arms
FUNCTIONAL / ENDURANCE TESTS
Servohydraulic system for dynamic testing of large components (up to 60Hz and 500kN)
Electromechanical systems static load up to 13kN and dynamic load up to 15kN, Vmax 480m/s, equipped with climatic cell -35°C to +180°C
Multi-axial dynamic and static test bench with pneumatic actuators (applicable loads from 500N to 18 kN)
Pressure benches with air, fluids and inert gases to perform burst tests, pulsating pressures, leak tests (Std. MIL – ISO – DIN – SAE)
AGING AND ENVIRONMENTAL TESTING
Static extended thermal conditioning or dynamic thermal cycling (-75 °C to + 180 °C and humidity control from 10 %UR to 94 %UR)
Thermal shock (-80 °C to + 220 °C in t <10s)
Humidistatic chamber (up to 55 °C 100%HR with condensing humidity)
UV Condensers and Xenon Lamps
Neutral, acetic and cupro acetic salt spary
Resistance to fluid contact
Coating adhesion resistance
Gloss values and colorimetric parameters
Measurement of coating thickness by non-destructive methods
Micrographic observations
CHEMICAL AND PHYSICAL ANALYSIS
FTIR Infrared Spectroscopy – ASTM E1252
Differential Scanning Thermal Analysis (DSC) – ISO 11357-1, ASTM D3418
Thermogravimetric Analysis (TGA) – ASTM E1131, ISO 11358-1
Inorganic Charge Determination – ASTM D5630
Density Hydrostatic Scale – ASTM D792, ISO 1183-1
Barcol Hardness – ASTM D2583
Resin Flow – ASTM D3531, EN 2332
Resin-Fiber Content – ASTM D3529, ASTM D3171, ISO 1172
Fiber Areal Weight – ASTM D3776, EN2329
Content – ASTM D3530, EN2330
Void Content – ASTM D2734
Hplc Liquid Chromatography – EN 6040
Thermal Diffusivity and Conductivity with LFA from RT to + 1000°C – ASTM E1461
Specific Heat (Cp) – ISO 11357-4, ASTM E1269
Coefficient Of Thermal Expansion
Linear (CTE) -150°C to + 1000°C – ASTM E228
Moisture content by Karl Fischer titration + furnace
Tensile Testing – ASTM D3039, ASTM D638, ISO 527
Compression Testing – ASTM D3410, ASTM D6641, ASTM D695, D695 Mod., SACMASRM-1
In-Plane Shear Test – ASTM D3518, ISO 14129, EN 6031 (± 45° tension shear)
3/4 Points Flexure Test – ASTM D790, ASTM D7264, ISO 178, ISO 14125
Compression Testing After Impact – CAI, RT ASTM D7137, SRM 2R, ISO 18352
Fracture Test Mode 1/ Double Cantilever Beam – ASTM D7137, SRM 2R, ISO 18352
Mixed Mode 1-2 Fracture Test /Interlaminar Fracture – ASTM D6671
Bearing Test – ASTM D5961
RT Open Hole Tensile Test – ASTM D5766, EN6035
Open Hole Compression Test – ASTM D6484, EN 6036
Sandwich: Flatwise Tension RT – ASTM C297, AMS-STD-401
Sandwich: Flatwise/Edgwise Compression RT – ASTM C365, ASTM C364
Sandwich Panel Shear – ASTM C273
Sandwich Panel: Long Beam Flexure – ASTM D7249, ASTM D7250
Dynamic Mechanical Analysis (DMA) – ASTM D4065, ASTM D7028, ASTM D5023, ASTMD5024, ASTM D5026, DIN 53442, EN ISO 6721
Do you need another test?
TEC Eurolab can carry out
the tests you need.

Download the service
brochure
All the technical details for the quality of your products
Case Studies
Here are some examples that tell the story of TEC Eurolab 's work in the tomographic field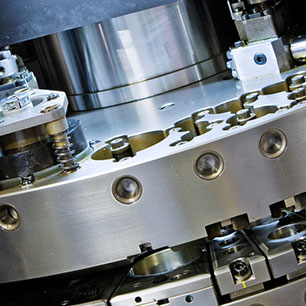 STATIC AND FATIGUE ANALYSIS OF BONDED
ALUMINUM – COMPOSITE
SINGLE-LAP
JOINTS
What tests determine the best performance of a composite material designed and manufactured precisely for a specific application? As of today, what are the manufacturing technologies that contribute to create increasingly high-performance components? The use of composite materials in modern design is going through a phase of increasing complexity.
Want to read the full case study?
We are at your service.
We have the testing solutions you need.
We are at your service. Contact us.