What migration tests do we perform to verify the suitability of materials
VERIFY THAT YOUR MATERIALS ARE SUITABLE FOR THEIR FUTURE USE
Migration tests are carried out to check the suitability of materials that in their life cycle come into contact with food or which, if any substances are released, may be harmful to people. Migration tests include FCMs for food contact suitability, Nickel release, Reach and ROHS analysis.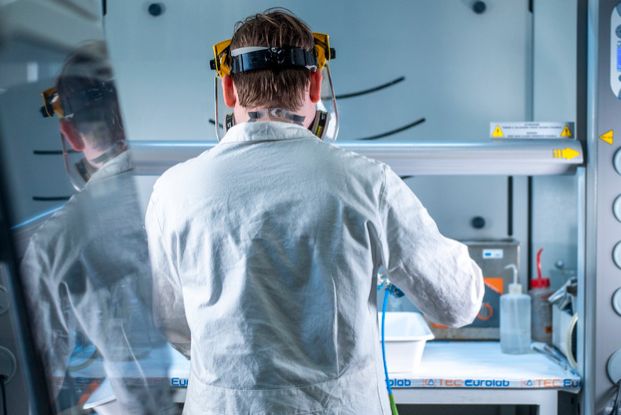 Stainless steel food contact suitability (dm 21/03/1973 et seq. mod. and adj.)
Metals food contact suitability (metals, alloy used in fcm-articles-guide)
Aluminum food contact suitability (dm 18/04/2007 no.76 et seq.)
Elastomers food contact suitability (dm 21/03/1973) cost to simulant
Plastics food contact suitability (reg. eu 10/2011) cost per simulant
Ceramics food contact suitability (dir 2005/31/ec et seq)
Food contact suitability chemical analysis
Porcelain enamel food contact suitability – iso method 4531
Glass food contact suitability (dm 21/03/1973 global migration)
Food contact suitability technology verification (min.note 20072 dated 20/5/14)
Nickel Release – Method EN 1811
Hexavalent chromium determination (extraction + colorimetric measurement)
Determination of hexavalent chromium (drop test – qualitative)
ROHS analysis directive 2011/65/EU + 2015/863 (plastics/rubbers)
ROHS analysis directive 2011/65/EU + 2015/863 (metal)
Reach regulation (ce) no. 1907_2006
Do you need another test?
TEC Eurolab can carry out
the tests you need.

Is it important to perform food contact verifications on FCMs (FCM – Food Contact Materials)?
Yes, because the documentation provided by the manufacturer is not sufficient. In fact, the retailer must verify the reliability of this documentation, as it is his or her responsibility to ensure the food contact suitability of the marketed artifacts.
What are FCMs?
These are the materials and objects intended to come into contact with food. Such materials, before being used in contact with food, must be certified through migration tests to verify that they do not release substances harmful to humans. It is not just kitchen items or packaging, it is also the materials that for example make up the machines or equipment in which food is processed.
What regulations and responsibilities on FCMs?
Enterprises are responsible for:
ensuring the quality of their products, preventing them from transferring undesirable substances in quantities that endanger human health, at any stage of processing, transformation and distribution (Declaration of Conformity).
ensuring the traceability of suppliers, raw materials used or items employed by establishing and implementing a quality assurance and quality control system (EC Reg. 2023/2006 – Good Manufacturing Practice) to facilitate control, withdrawal of defective products and allocation of responsibility. finally, they must ensure a suitable storage and preservation system for these materials in terms of food hygiene.
Are you interested in FCM certification but don't know where to turn? TEC Eurolab can assist companies and quality managers and follow them through the entire process of obtaining the suitability of materials.
The tests required to assess the suitability for food contact according to Reg. (EC) 1935:2004 of polymeric materials (plastics and rubbers) are numerous and complex, so they are expensive.
The various regulations specific to the two types of materials require controls on the material and the transfer fluids (simulants). Why is it important to cooperate with the manufacturer and what are his/her responsibilities?
Jessica Barbati, Chemical Laboratory Reference at TEC Eurolab, answers.
TEC Eurolab Academy 2023 Scheduled Courses

Are you planning your company's technical training for the new year?
TEC Eurolab Academy is pleased to share the 2023 CALENDAR, with the rich proposal of technical training offered by TEC Eurolab.
We are at your service.
We have the testing solutions you need.
We are at your service. Contact us.