WE MAKE
YOU FEEL SURE
TESTING, TRAINING COURSES AND CERTIFICATION BODY
Testing, Certification Body & Training
TEC Eurolab is a competent, independent and impartial third-party industrial laboratory for materials analysis, accredited to UNI CEI EN ISO/IEC 17025:2018 and NADCAP.
Centre of excellence for laboratory test and non-destructive testing, training and certification, TEC Eurolab assists each manufacturing company in research and in achieving the highest standards of quality and safety for its products and processes.
We can help you with any specific request.
We always offer a high level of service across the board. Choose from our areas of expertise.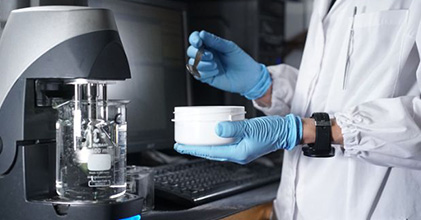 MATERIAL TESTING
Are you looking for a materials analysis and characterization or non-destructive testing laboratory? Contact us to get support for the most appropriate test according to your needs.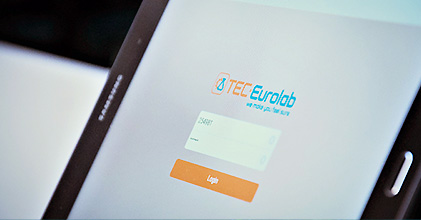 certificaTion Body
Do you need to certify your personnel, your process or your management system?
TEC Eurolab Certification Body certifies the professional skills, the performance of process and/or product and skills related to the management of a quality system, according to mandatory or voluntary schemes.
Discover the services for your industry
We assist manufacturing companies, from automotive to aerospace, from energy to biomedical, from food to cultural heritage, in gaining and verifying the maximum performance of products and processes, with safety and quality.
We support Automotive companies in the study of performance, in the validation of new components and in the use of new materials, in accordance with the main European regulations and standards in force.
We support the Aerospace industry in every stage of the manufacturing process and in every step of the supply chain to ensure the highest standards of safety and reliability.
We support Manufacturing companies with tests on the systems and materials used, to ensure the improvement and the implementation of existing products.
In addition to the analysis on the compliance and safety of polymeric or metallic materials of medical devices already on the market, we evaluate the functional performance of devices under development.
We evaluate the conformity of a production batch by performing numerous test required by specific standards such as ISO and NAS.
We support Electronics companies in verifying between the expected performance and its actual application in operation.
Do you want to improve the quality of your products?
We have the right testing solution for you!
View your reports in the
reserved area.
TEC Eurolab Academy
2023 Scheduled Courses
Are you planning your company's technical training for the new year?
TEC Eurolab Academy is pleased to share the 2023 CALENDAR, with the rich proposal of technical training offered by TEC Eurolab.
What is the best method to assess the quality of additive manufactured components? Read the article in which we explore the capabilities of Industrial Computed Tomography as a method for quality control of AM products