We investigate the presence of any discontinuity or defect within the artefacts through the main non-destructive testing techniques, both in the laboratory and on site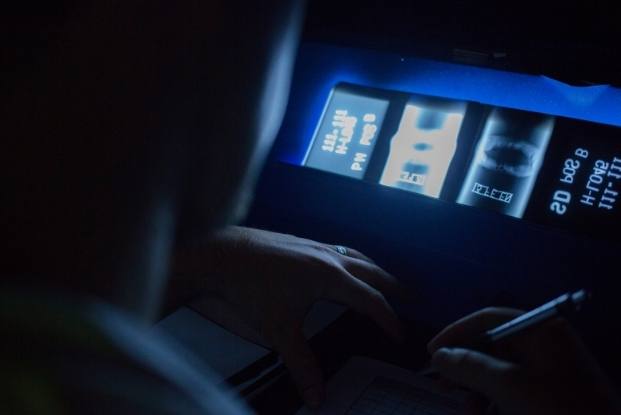 Non-destructive testing can be applied at all stages of production
At each stage of the processing cycle, the necessary checks will be different and established according to the product/process specifications, in order to maximize the effectiveness of the check itself. TEC Eurolab's non-destructive testing centre is able to offer tests ranging from
SUPERFICIAL NON-DESTRUCTIVE TESTING
Visual Inspection (VT)
Examination with Liquid Penetrant (PT)
Magnetic Particle Testing (MT)
VOLUMETRIC NON-DESTRUCTIVE TESTING
RT Film (Film)
RT Non Film (Computed Radiography, CR)
RT Non Film (Computed Tomography, CT)
Ultrasonic Testing (UT)
The high level of integration of the Non Destructive Testing centre within the company structure allows technicians to operate more smoothly, thanks to the high level of expertise in materials, which enables specific NDT to be carried out depending on the manufacturing methodology of the part, its geometry and the specific acceptability criteria required.
What Testing Method do you need?
TEC Eurolab non-destructive testing department can execute all the inspections according to the standardised methods
LIQUID PENETRANT METHOD (PT)
MAGNETOSCOPIC METHOD (MT)
INDUSTRIAL TOMOGRAPHY (CT)
Non-destructive testing, depending on the competence of the personnel performing the inspection, requires appropriately qualified and certified personnel.
TEC Eurolab has II° and III° personnel who meet the requirements of the following standards:
EN 4179 / NAS 410: RT Film method, RT Non Film method, PT method
ISO 9712: Method VT, MT, PT, RT, UT
TEC Eurolab, within the Business Unit dedicated to Non Destructive Testing, has two specific areas, structured to meet the demands of the market and the most critical industrial sectors:
Non Destructive Testing Area and Tomographic Centre.
We are at your side.
We have the testing solutions you need
We are at your service. Contact us.