ENDURANCE AND FLUID DYNAMICS TESTS
We carry out static and cyclic pressurisation tests
CHECK THE PRESSURE TIGHTNESS OF YOUR PRODUCTS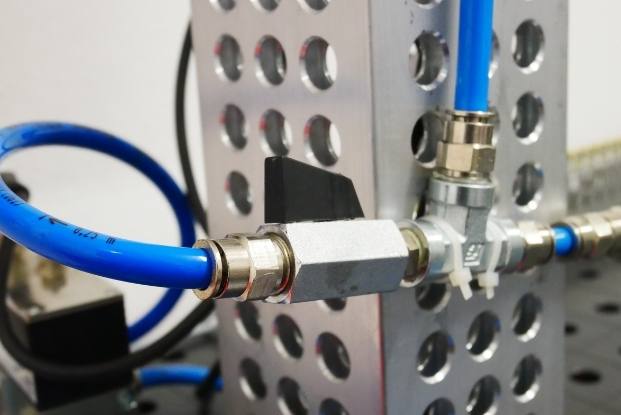 Endurance and fluid-dynamic tests carried out in the test engineering department
In our test engineering department we carry out:
Burst tests
Static hydraulic / pneumatic tests
Cyclic hydraulic / pneumatic tests
Fluxing tests at different temperatures             
 We can perform static and cyclic pressurisation tests, both in air and with fluids such as water and hydraulic oil.
One of TEC Eurolab's strengths is that we can create customised test circuits according to your specific requirements. Alternatively, we can propose you design solutions to subject the component to overpressure burst tests or cyclic pressure tests, setting also test environments at different temperatures from the surrounding one.
Pressurisation tests, static and dynamic with air fluid up to 40bar and in oil up to 350bar, with dynamic stress regime up to 10Hz.
With pulsating pressure tests, using a torque multiplier, it is possible to significantly increase the test frequency if required.
If required, the test cycles can be monitored in a continuous cycle and the pressure/temperature data reported in graphical form.
In parallel to the pressurisation tests, it is possible to carry out leak tests using helium or nitrogen, operating both in Vacuum Leak Detection mode and with the aid of leak detection sensors (Sniffing Probe).
WHAT COMPONENTS CAN I PERFORM PRESSURISATION TESTS ON?
We carry out pressure tightness testing on
pipes
fittings
exchangers
tanks
valves
sealing cases for the protection of electrical components
We are at your side.
We have the
 

testing solutions

 

you need
We are at your service. Contact us.