FCMs - FOOD CONTACT MATERIALS AND OBJECTS
TEC Eurolab's integrated service for FCMs.
Integrated service for FCMs
TESTING, TRAINING AND CERTIFICATION OF FCMs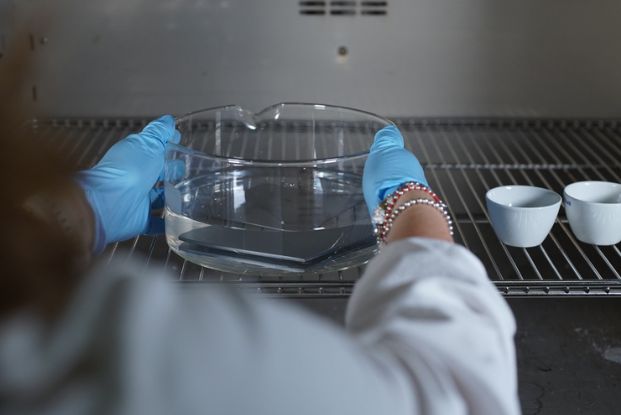 The types of companies that must comply with the requirements of Reg 1935/2004 and Reg. EC 2023/2006 – are:
manufacturers
importers
assemblers
distributors
suppliers and users of FCMs (food contact materials)
TEC Eurolab, as a 17025-accredited third-party laboratory, can support you in verifying the compliance of products and processes with respect to the FCM regulation. With specific audits, we support companies to meet the regulation (Legislative Decree 29/2017) that came into force on April 2, 2017.
How do we support companies to meet the requirements of the regulations?
To meet the requirements of the regulations and prevent heavy penalties for non-compliant companies, we deal with:
Drafting the declaration of conformity;

The mandatory registration with SUAP (One Stop Shop for Productive Activities);

Supply chain certification;

Testing of food contact materials.
What regulations and responsibilities on FCMs?
Enterprises are responsible for:
ensuring the quality of their products, preventing them from transferring undesirable substances in quantities that endanger human health, at any stage of processing, transformation and distribution (Declaration of Conformity);
ensuring the traceability of suppliers, raw materials used or items employed by establishing and implementing a quality assurance and quality control system (EC Reg. 2023/2006 – Good Manufacturing Practice) to facilitate control, withdrawal of defective products and allocation of responsibility. finally, they must ensure a suitable storage and preservation system for these materials in terms of food hygiene.

How to deal with the FCM issue?
TEC Eurolab can support companies to take the path of regularization. The integrated service is developed in 4 directions:
Laboratory testing for compliance of materials with food contact;
Complete inspection services to qualify suppliers, raw materials and/or production/processing processes;
Technical support for setting up company quality systems in accordance with Reg. (EC) 2023:2006, preparation of documentation required to compile the declaration of conformity, and interpretation and reading of certificates of suitability for food contact of raw materials and/or finished products;
Training courses.
Download the list of accredited tests for FCMs
Are you interested in FCMs certification but don't know where to turn? TEC Eurolab can assist companies and quality managers and follow them through the entire process of obtaining the suitability of materials.
Food-use products made of ceramic materials also fall under the FCM – Materials and objects in contact with food – category and are therefore subject to all legislation governing them, as they must not pose a risk to consumers who use them.
TEC Eurolab Academy 2023 Scheduled Courses

Are you planning your company's technical training for the new year?
TEC Eurolab Academy is pleased to share the 2023 CALENDAR, with the rich proposal of technical training offered by TEC Eurolab.
We are at your service.
We have the testing solutions you need.
We are at your service. Contact us.