Technical support towards solving the problem with the Failure Analysis process
Identify the mechanism of the breakdown, locate its origins, and idenitfy critical issues together with US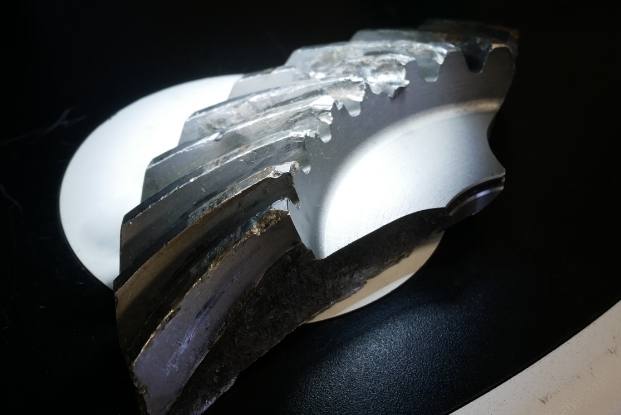 In an increasingly competitive world that does not allow mistakes, component damage turns out to be a major problem.
Defects and failures in industrial components and products can occur at various points in the life cycle, from the design and prototyping stage, through the primary/secondary machining and assembly stages, to the operation stage.
What is your industry?
The failure analysis service applies to all major industries such as automotive, general industries, aerospace and electronics.
What is failure analysis?
Failure analysis is a particular investigation process that allows to determine how breakdown mechanisms or component deterioration occured, by conducting analyses and tests to trace back and identify the possible root cause that led to failure. Being able to identify the issue at one of the stages prior to commissioning can be critical.
What are the goals of failure analysis?
With failure analysis, it is possible to identify the mechanism of failure, locate its origins and identify critical issues.
TEC Eurolab's approach
Has your component been damaged?
Here's how we find out why.
PRELIMINARY INFORMATION COLLECTION AND SHARING OF TEST PLAN
Sharing available technical documentation and damage information
SAMPLE RECEIPT AND PHOTOGRAPHIC DOCUMENTATION
Visual description of the material in the state of delivery, possibly preceded by inspection and sampling operations
NON-DESTRUCTIVE TESTING
Assessment of integrity conditions in the vicinity of damage for possible correlations with integrity defects
DAMAGE ANALYSIS: VISUAL EXAMINATION
Collection of visual evidence of damage, with identification of typical features, progressions, or areas for further investigation
DAMAGE ANALYSIS: FRACTOGRAPHIC EXAMINATION
Morphological analysis of the fracture surface by scanning electron microscopy (SEM), with possible elemental micro-analysis EDS
DAMAGE ANALYSIS: MICROGRAPHIC EXAMINATION
Examination of fracture surface in section, with focus on origin, if any, and correlation assessments between microstructure and damage
MATERIAL CHARACTERIZATION: CHEMICAL ANALYSIS
Determination of chemical composition, using specific analytical techniques
MATERIAL CHARACTERIZATION: METALLURGICAL ANALYSIS
Determination of microstructural and hardness properties to define the state of material supply
MATERIAL CHARACTERIZATION: MECHANICAL-STRENGTH ANALYSIS
Determination of static and/or dynamic strength properties (e.g., tensile, resilience, bending,…)
REPORT WRITING
Description of the material's compliance with applicable requirements, failure modes encountered, presence of defects and/or anomalies, and formulation of hypotheses about the causes of damage
We are at your service to find out why your component was damaged
Request information
What are the basic steps of failure analysis?
The approach to failure analysis sees as its first steps the observation of fracture surfaces by stereo-microscope and especially the use of electron microscope, so as to assess the morphology characterizing the fracture itself and any defects on the fracture surface. As a corollary, then, the analyses necessary for a characterization of the component are carried out in order to assess its compliance; in any case, the technical expertise is fundamental, which is indispensable for obtaining complete answers on the causes that led to the damage.
Is it possible to perform a stepwise failure analysis? That is, if a chemical analysis already provides indications, do you stop there or do you continue with other tests?
Subsequent steps can be planned, analyzing in advance with the client what results can be expected for each stage of analysis. In a failure investigation, anyway, the tests performed are necessary and sufficient to make a judgment about the damage phenomenon that has occurred.
Approximately how much does a failure analysis cost?
Failure Analysis is a type of testing that does not allow for "pricelist" evaluations. Almost every case of breakage or damage is a unique case that is evaluated on a case-by-case basis in terms of economic quotation, by the sales department in cooperation with technical managers.
In the context of failure analysis, on which materials can tomography be performed and which cannot?
Industrial tomography is a very powerful investigation technique, as it can analyze any object and type of material. Working on the physical principle of x-rays, the only discriminating aspect as to whether or not a tomographic scan is feasible is the thickness of the material to be traversed, not the type of material itself. The maximum traversable thickness will vary according to the different types of materials analyzed.
TEC Eurolab Academy 2023 Scheduled Courses

Are you planning your company's technical training for the new year?
TEC Eurolab Academy is pleased to share the 2023 CALENDAR, with the rich proposal of technical training offered by TEC Eurolab.
We are at your service.
We have the testing solutions you need.
We are at your service. Contact us.