We perform contamination testing for the machining industry
Evaluate the effectiveness of your washing process
Certifying the level of cleanliness of components is no longer an optional practice, but a necessary certificate of quality in order to remain competitive on the market.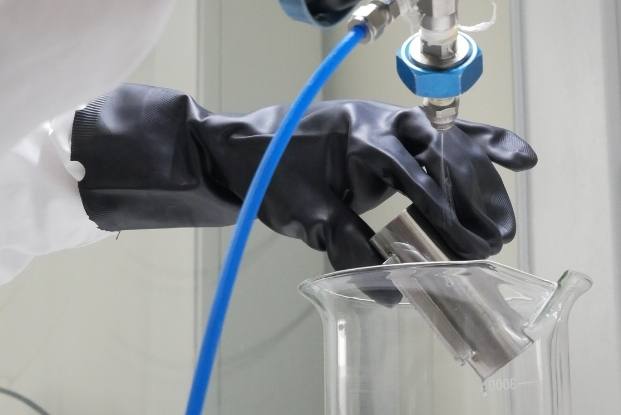 Technical cleanliness tests are used to investigate the surface contamination of samples in order to evaluate the effectiveness of the washing process.
These are tests that originated in hydraulics, but they are finding increasing application in new areas, especially with the advent of electronics.
TEC Eurolab's material analysis center can provide results at different levels of detail: from the assessment of total contaminant weight, along with the dimensional measurement of its constituent particles , all the way to the study of the nature of individual particles through state-of-the-art instrumentation such as the SEM scanning electron microscope.

Fluid Contamination – ISO Method 4406
Contamination: washing, filtration, grav. part. max
Full count contamination test (over 50 µm) – ISO16232 method
Full count contamination test (over 5 µm) – ISO16232 method
Do you need another test?
TEC Eurolab is at your service for the tests you need.

Our videos on contamination testing
Are you interested in learning more about Contamination Tests and want to discover more videos?
TEC Eurolab Academy 2023 Scheduled Courses

Are you planning your company's technical training for the new year?
TEC Eurolab Academy is pleased to share the 2023 CALENDAR, with the rich proposal of technical training offered by TEC Eurolab.
We are at your service.
We have the testing solutions you need.
We are at your service. Contact us.