A technical delegation from TEC Eurolab visiting Fraunhofer
new business opportunities in the field of mechanical characterization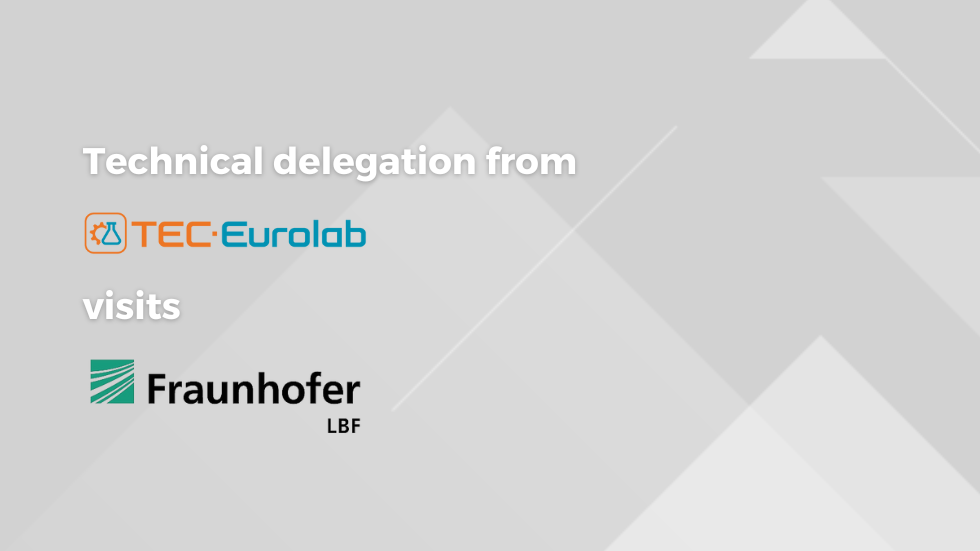 On October 15, 2021, a TEC Eurolab technical delegation, consisting of Eng. Michele Sale, Eng. Matilde Scurria, Eng. Federico Brunelli Garuti and Eng. Fabrizio Rosi visited the laboratories of Fraunhofer-Gesellschaft Institute for Structural Durability and System Reliability LBF invited by Dr Rainer Wagener, Manager of the Component-Related Material Behavior group.
 
The Fraunhofer LBF in Darmstadt is one of the most traditional institutes of the Fraunhofer-Gesellschaft and, for more than 80 years, it has been working and doing research on structure durability, especially in the field of fatigue of materials and components.
 
One of the participants in the delegation was Ing. Matilde Scurria – A fatigue characterization and testing expert and technical engineer at TEC Eurolab. She is now concluding her PhD at Fraunhofer Institute for Structural Durability and System Reliability LBF, based on a new method for the fatigue characterization of metal parts produced by Additive Manufacturing technologies.
 
The collaboration between Fraunhofer LBF and TEC Eurolab opens new business opportunities in the field of material characterization and fatigue testing for the benefit of mutual customers and future projects partnerships.
We are at your service. Contact us.